(0)Monday September 24, 2001 - The crew only has two more panels to put up to finish the exterior walls. The next step is to frame all of the interior walls and the loft area then they will put the roof on. We will rent a crane to put the roof panels in place. The biggest panel weighs about 650 pounds and the terrain does not facilitate a lift truck.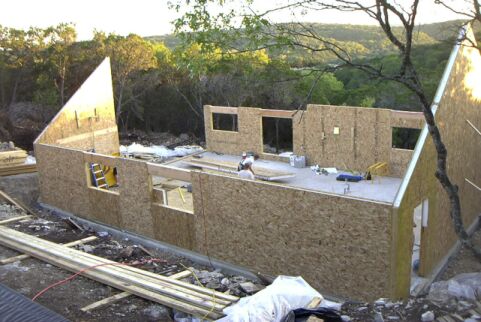 (0)Tuesday September 25, 2001 - Below are some pictures of the house as of this evening. Also here is a picture of one of my trees that got struck by lightning over the weekend.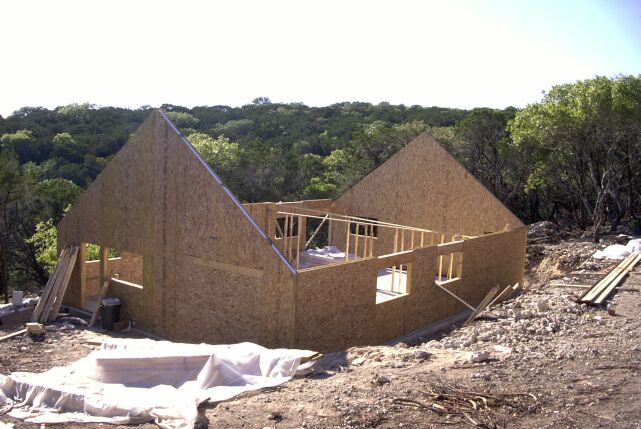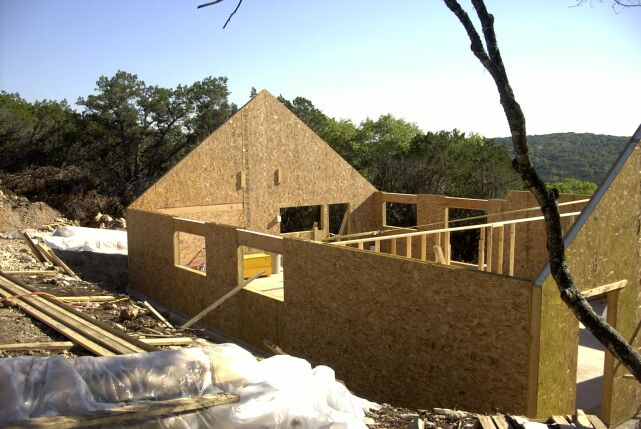 (0)Wednesday September 26, 2001 - The guys framed most of the interior walls today.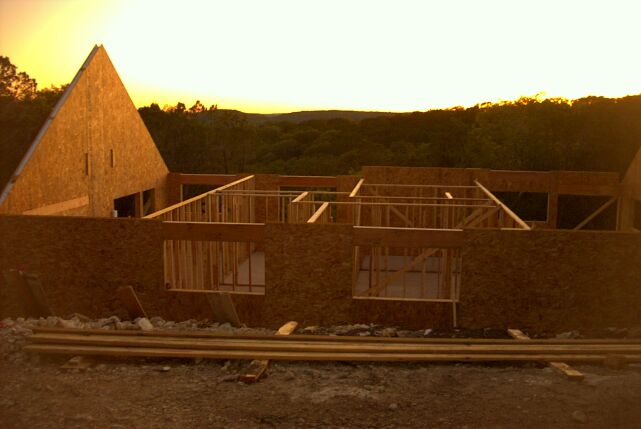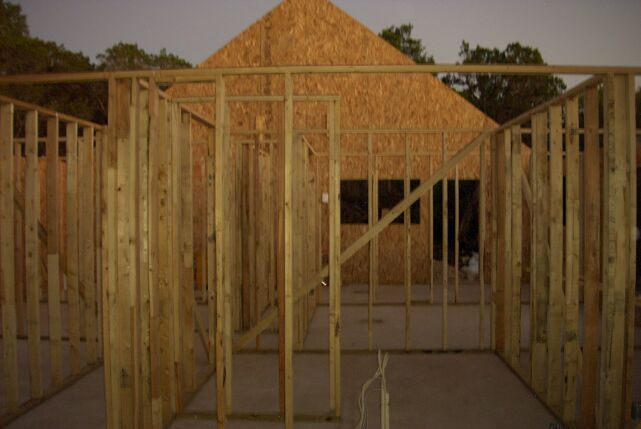 (0)Thursday September 27, 2001 - The crew didn't get all the lumber delivered so they just put the top caps on the walls and fixed one doorway.
(0)Friday September 28, 2001 - The crew got most of the ceiling joists up and started on the floor joists for the second floor. They also cut out the pocket for the beams.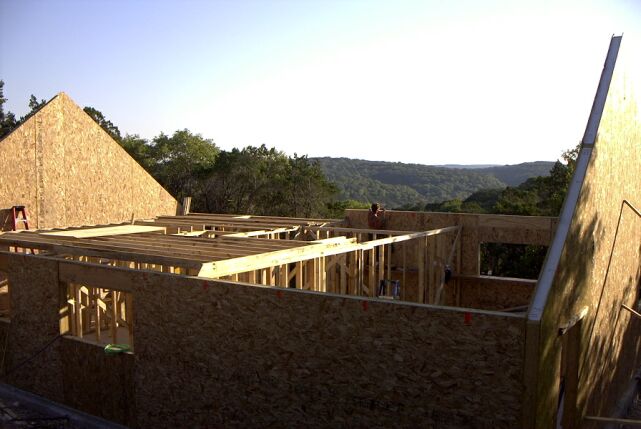 ()Saturday September 29, 2001 -
()Sunday September 30, 2001 -