(0)Monday October 1, 2001 - The crew got the decking on the second floor today.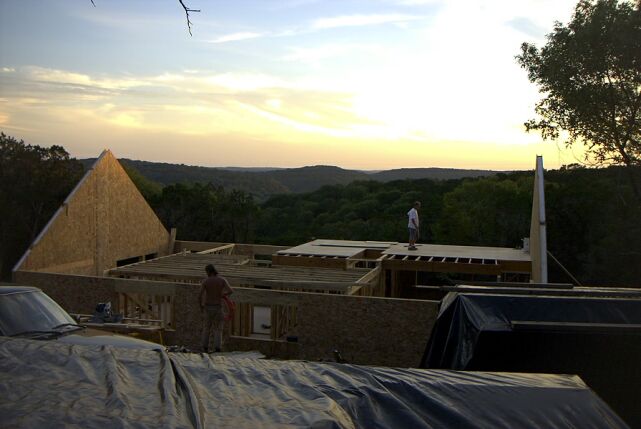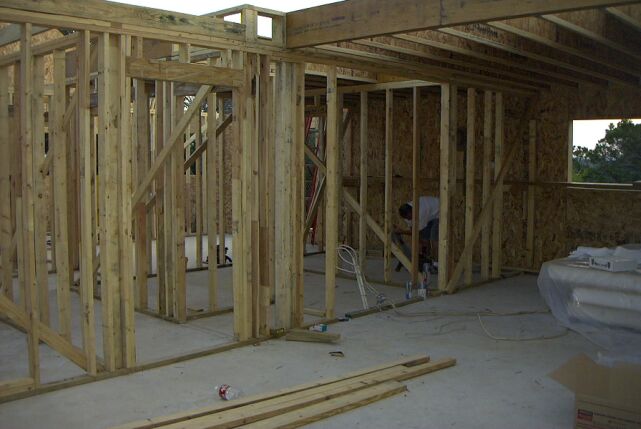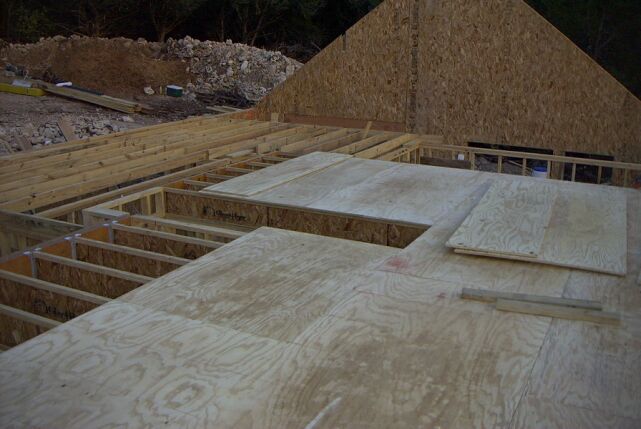 (0)Tuesday October 2, 2001 - The crew worked all day to get ready for the crane tomorrow. They will be here at 6:30 in the morning to finish getting ready. I bought a shower stall so we can put it on the loft before the roof goes up. Here is a picture of the status as of this evening.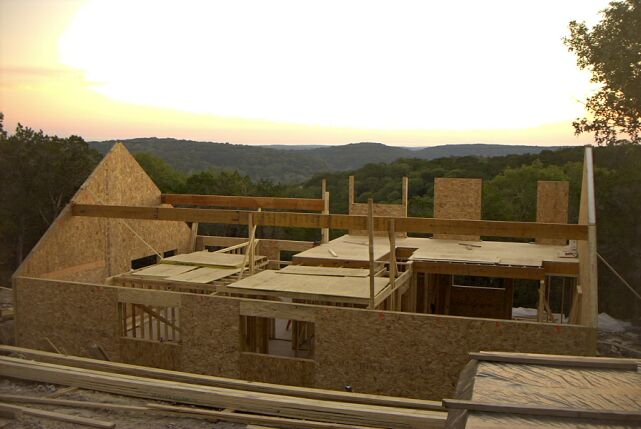 (0)Wednesday October 3, 2001 - Well the crane showed up at 9 but wasn't supposed to be there until 11. The guys rushed to get things ready. They set the ridge beam and two panels and decided to send the crane back and get him to come tomorrow to finish the roof. They managed to get two roof panels up and the walls to the shed dormer. Hopefully they will finish the roof tomorrow since it is supposed to rain on Friday.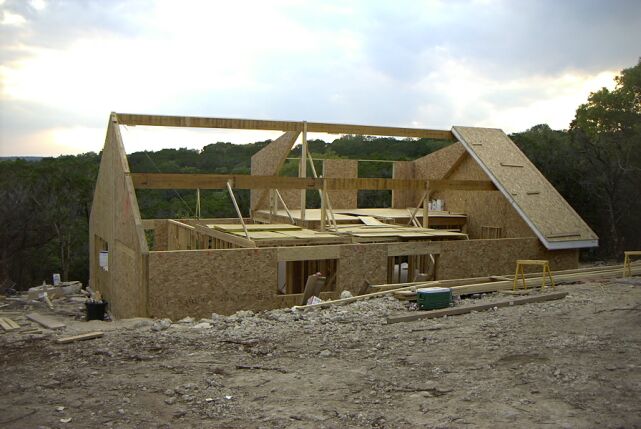 (0)Thursday October 4, 2001 - I didn't get out to the site until dark so my pictures didn't turn out so no pictures today. I stopped by Home Depot and picked up some tar paper so they could cover the roof once installed. There are about 6 panels left to install and two of them are fairly small.
(0)Friday October 5, 2001 - The crew decided to cancel work for the day due to rain. Well it only rained for about 30 minutes and was perfect the rest of the day. Oh well, they say they will finish the roof on Monday. This makes three days that I have had to pay for a crane when it should have only taken one day. Anyway, here are some picture of the house and also the sunset over the Wimberley valley.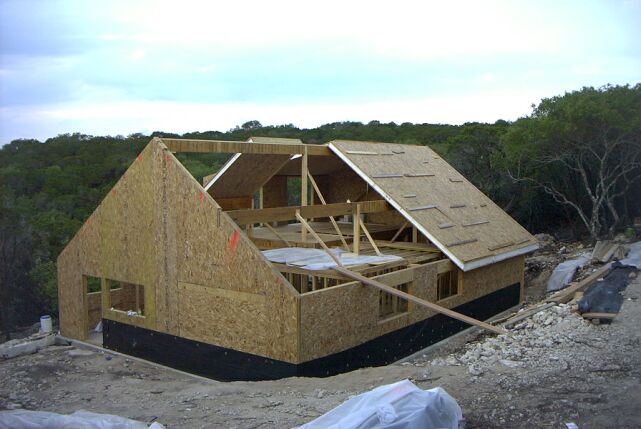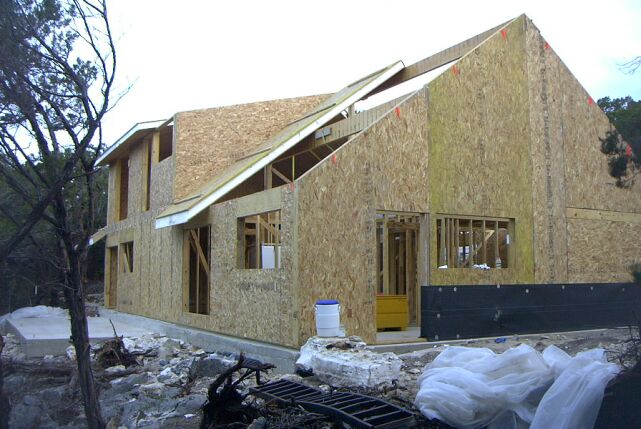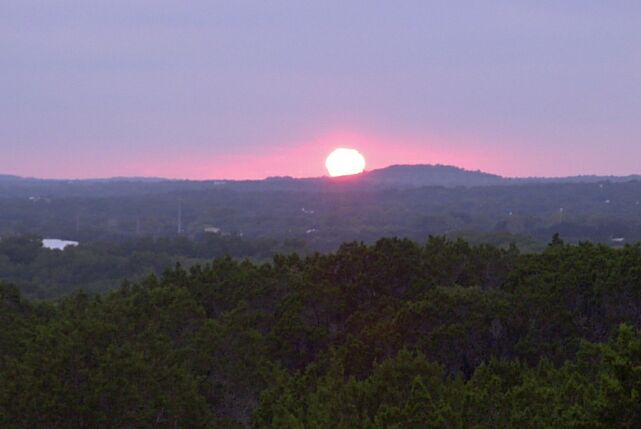 (0)Saturday October 6, 2001 - My nephew is flying in from Mississippi today to spend his fall break working on the house. I don't know if he knows that yet or not but I hope he is wearing his work gloves.
(0)Sunday October 7, 2001 - We went to the hardware store and purchased the french doors and the windows for the master bedroom. Andrew and I will start installing them tomorrow if they finish with the roof.