(8)Monday April 29, 2002 - I picked up the septic permit this morning and talked to the installer. They will start installing it tomorrow. If everything goes well, we should be able to close on the house on Friday May,10th. I also put up some shelves in the utility room and master bedroom closet.
(10)Tuesday April 30, 2002 - They started bringing in dirt for the septic field today. I spent part of the day putting up more shelves in the utility room. I also made about 250 feet of quarter round molding and glued up the last post for the stair rail. Out of 350 board feet of red oak, I have about 6 board feet left. I have also been moving stuff out here every time I make a trip. I have started putting boxes and furniture in Maddie's room.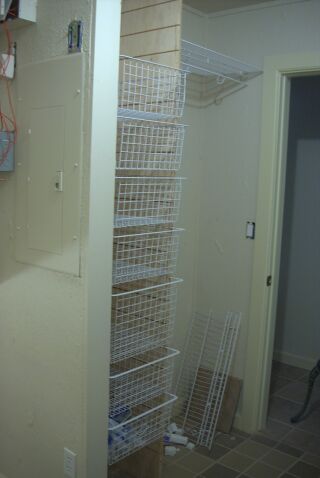 (9)Wednesday May 1, 2002 - Bruce Collie, the septic installer is here today to start working on the leach field.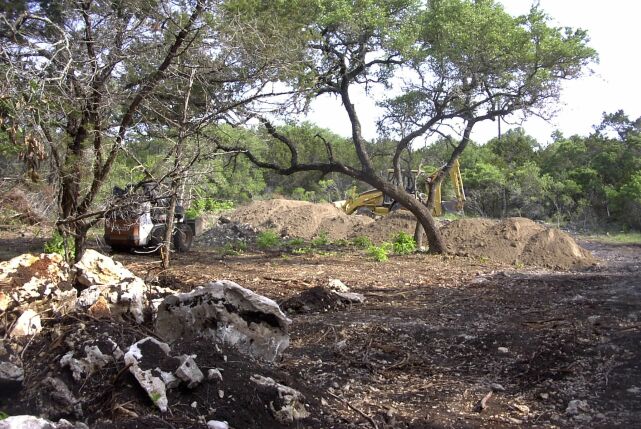 I spent the rest of the day working on the stair rail. All of the woodwork on the stairs is complete. I also cleaned up the shop and hauled some more stuff from the other house.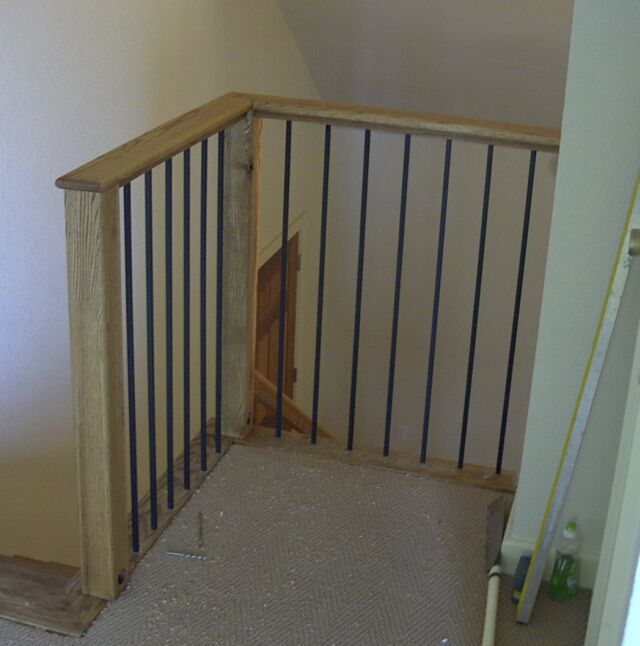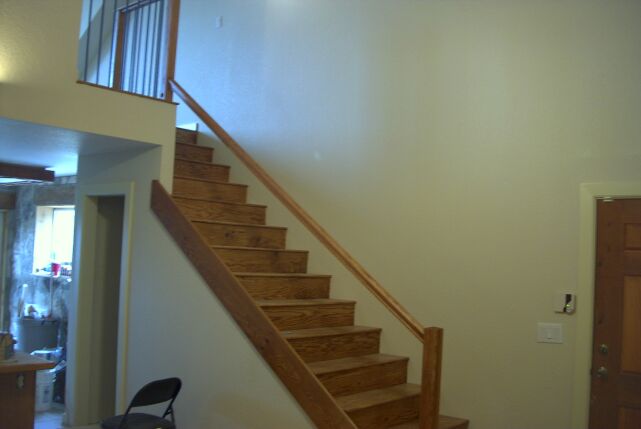 We also cleared up all of the issues regarding the rental agreement on the old house. We now have a signed contract and the renters will start renting in June. Thank God that is taken care of.
(8)Thursday May 2, 2002 - I finished the stairs today.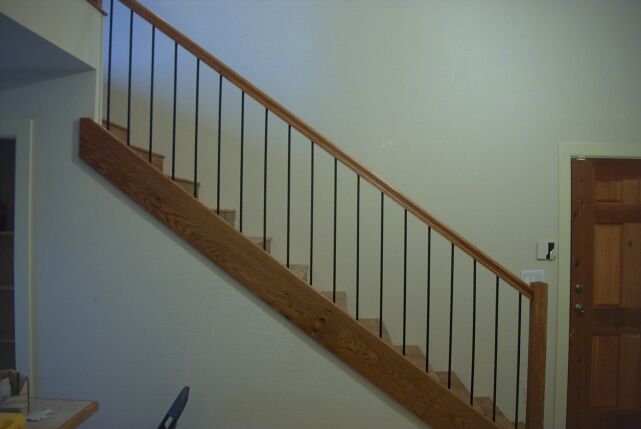 (6)Friday May 3, 2002 - I finished installing all of the tile around the shower today. No work was done on the septic today because the guy that was installing the pipe quit.
(0)Saturday May 4, 2002 - I took the kids to the snake farm and Chuckee Cheese's today and cooked out at a friends house.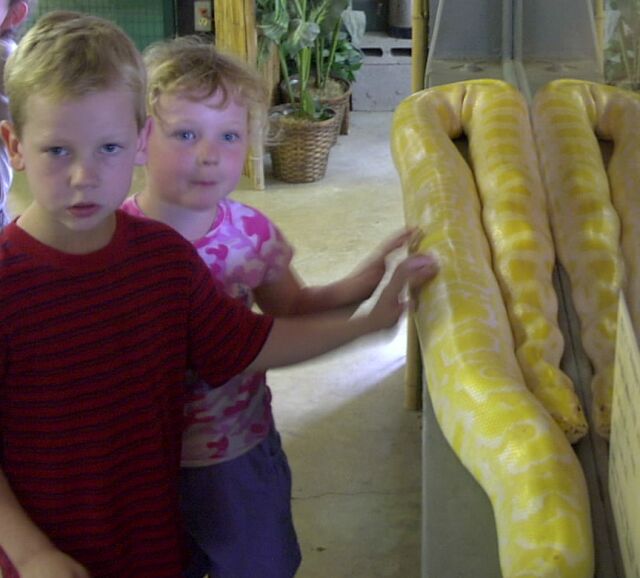 (0)Sunday May 5, 2002 - The kids and I went swimming at the river and that's it.