(0)Monday June 3, 2002 - Let's see what else can go wrong on the septic system. Today, one of the workers put too much dirt on the back of the empty tank which pushed it into the full tank, which, being full, did not move, it collapsed. The tank didn't burst but it did rip on top. We pumped out both tanks and straightened up everything. And the worker that caused the problem quit and took his helper with him. So no septic system today either. They got a flat on the bobcat. I have not been working on the house much since we are still trying to get situated inside.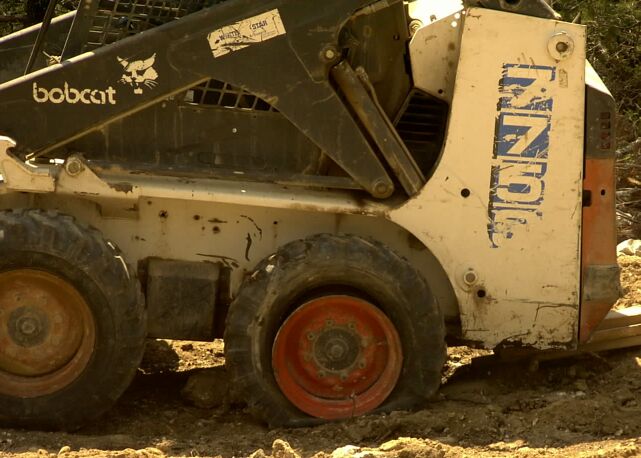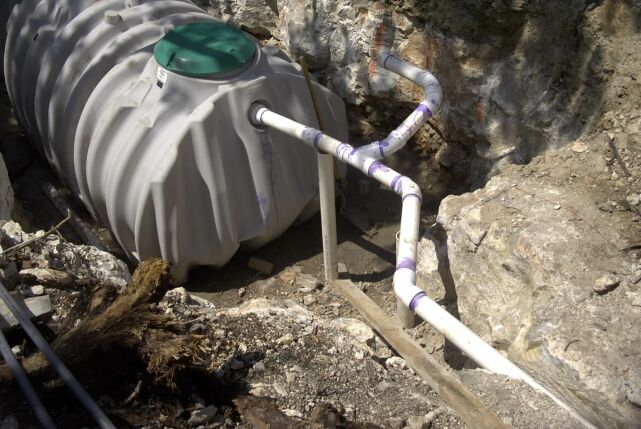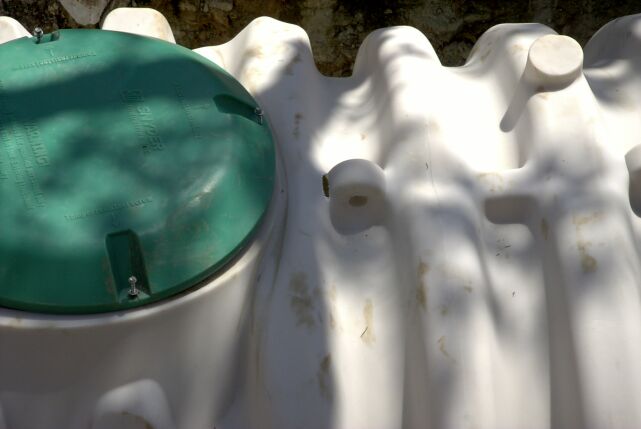 (0)Tuesday June 4, 2002 - I tried to work at home today. There were several interruptions like moving dirt so they could pick up the porta john, and talk with the septic guys and the phone company, etc. A new septic crew showed up today to start working on the system. They left early since they got another flat on the bobcat. Boy has my backhoe come in handy since they resort to that when their equipment breaks.
(0)Wednesday June 5, 2002 - I got a couple of guys to help me get the rest of the outside stuff from the other house. They worked some more on the septic system today, filling in the hole where the tanks are. Maybe I can close on the house this year ????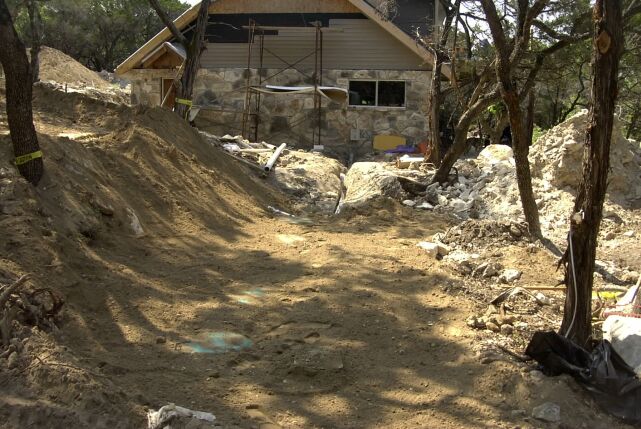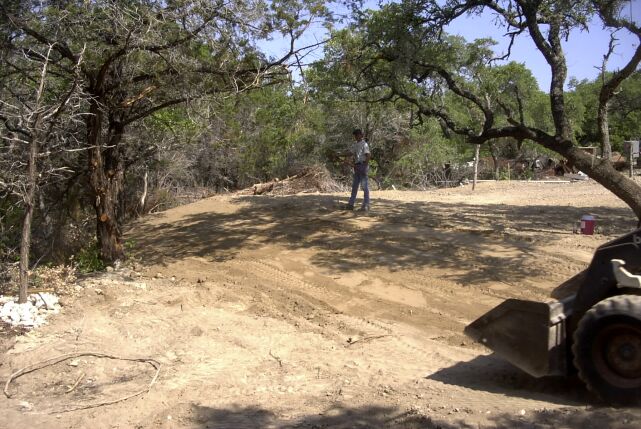 ()Thursday June 6, 2002 - I found out this morning that we are too far out in the boonies to get ISDN service. Wimberley has a wireless service and they will come out next week to see if I can get that at my house. Since it requires a line of sight to a transmitter, I am not very confident that it will work here. I guess my last option is a two way satellite system.
NEWS FLASH: At 12:30 pm today the final inspection was done on the septic system and it passed. The crew only needs to spread the rest of the dirt and they are through. I can now schedule the closing.
The septic guys did not get to finish the dirt work because they broke a pin on the bobcat.
()Friday June 7, 2002 - I called the bank and left a message but no calls yet. I guess I will try again on Monday.
()Saturday June 8, 2002 - We worked more on getting things put up around the house.
()Sunday June 9, 2002 - I put in a flower bed next to the patio so we could plant the roses before they die.